SmartWiz Affiliate Program
We all love making money during tax season, but have you ever thought of becoming an affiliate for a tax software? If you know at least 3 people who work a job and you want to earn money, sharing the good news of the tax industry and becoming an affiliate can be a great way to make some extra money during tax season!
You'll earn $45 each for the first two people who join the community and complete their first return. After that, you'll receive $75 for each additional referral!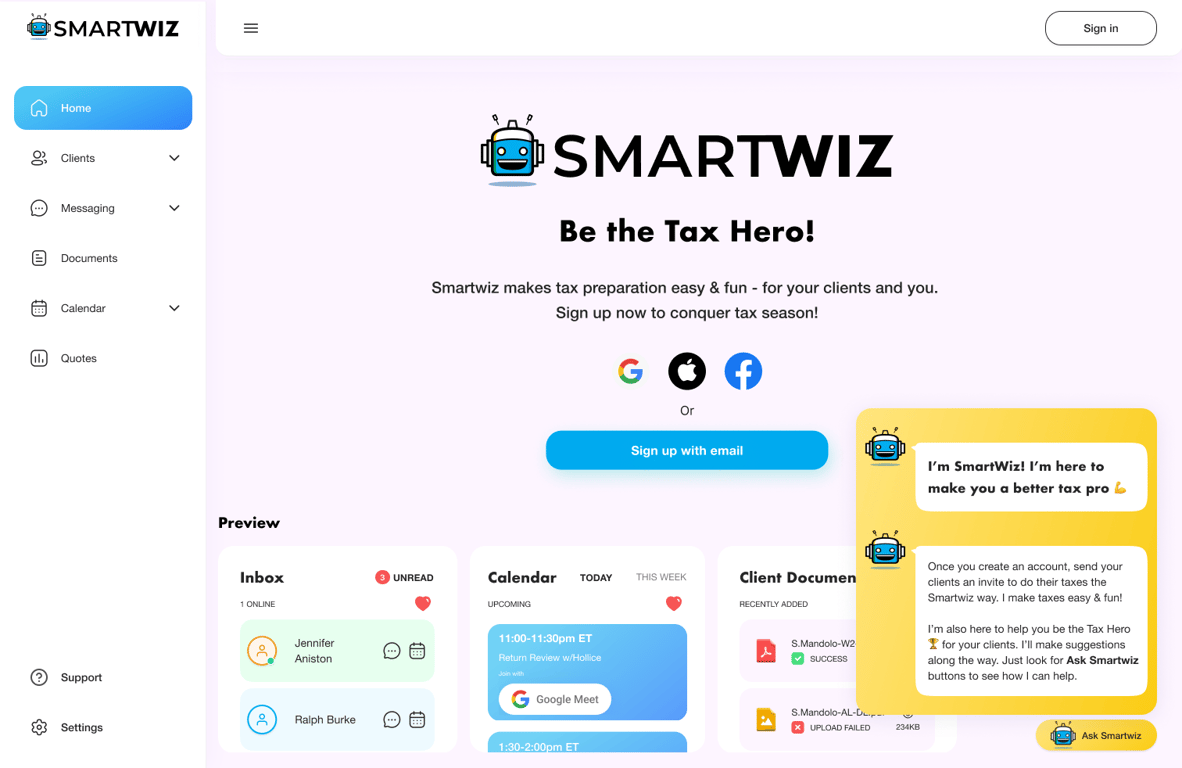 SmartWiz is the #1 AI enabled tax software in the tax industry. Tax professionals have loved seeing this product and being able to 3X their clientele this upcoming tax season.
TaxxWiz Academy is also available for new tax entrepreneurs who want to learn the tax game and take their financial literacy to the next level while being able to start a tax business.
Once you become an affiliate you will be able to immediately send your link to everyone!
You will have an affiliate dashboard where you can keep up with all of your leads and conversions to see how much commission you've earned.
You will be paid direct deposit bi-weekly via direct deposit!
You will be notified every time someone signs up through your link.
Sign Up as an affiliate:
*Note: You are not allowed to run ads that would compete with our own paid marketing and drive up our costs and potentially cause confusion. (Maybe make this a hyper link so they gotta click to see Affiliate Terms of Service)
Sign up below to get your unique referral link
Already a SmartWiz affiliate?